Sequoia National Park Camping
Sequoia National Park camping is spread among several locations, including Lodgepole, Ash Mountain Entrance Station, and Mineral King. Also, several Sequoia National Forest campgrounds might be included here since they are not too far from Lodgepole Village.
Lodgepole Camping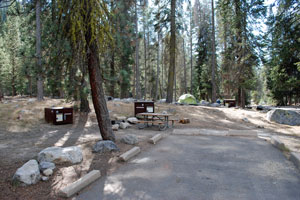 Sequoia National Park camping at Lodgepole Village is limited to a single campground, naturally named Lodgepole Campground. In the village are many facilities, including a visitor center, market and gift shop, snack bar, laundry, and showers. A free shuttle connects Lodgepole with all the key destinations nearby such as the General Sherman Tree, Crescent Meadow, Moro Rock, and Dorst Campground.
Although Dorst Campground is 9 miles from Lodgepole, it is included here because of the shuttle connection. Both Dorst and Lodgepole have reservations available and both have summer campfire programs. A little farther up the Generals Highway in the National Forest is Stony Creek Campground.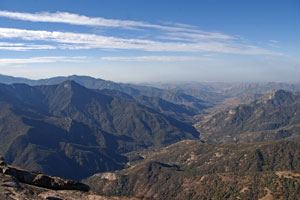 Ash Mountain Entrance Station
Lower elevation Sequoia National Park camping is found along Highway 198 between the Ash Mountain Entrance Station and Hospital Rock. These campgrounds are below 3,000 feet and can be quite hot in the summer. Among the best are Potwashi Campground and Buckeye Flat Campground. There are few park support facilities here other than the Foothills Visitor Center.
Mineral King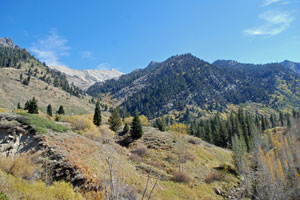 A narrow, winding 25-mile road leads to Mineral King camping at 7,800 feet. Intrepid drivers find two nice, tents-only campgrounds and trailheads for some wonderful hiking routes into the Sequoia's wilderness. For those who like to avoid the crowds, Mineral King camping is the place to go. Facilities are limited to a ranger station and Silver City Mountain Resort, a private establishment with lodging and a small restaurant and store.